The Alphabet Grand Prix Book
Regular price
Sale price
$17.99 USD
Unit price
per
Sale
Sold out
Materials

100% Paper from the USA, made in the USA. No gluten was harmed in the making of this book.
Shipping & Returns

We ship it as soon as we can in a clean, thick envelope that keeps people guessing as to what kind of treasure lies inside.

Should you find the book to be too difficult, too easy, overly colorful, or if the letters have somehow reorganized themselves improperly, we can send you out a new copy upon return of your original purchase.
Dimensions

3 dimensions:

11-1/4"L x 8-3/4"W x 3/8"H

~ 11 oz.
Care Instructions

Love this book and it will share its love with you! Please remember to always treat animals, cars, and letters with respect.
Share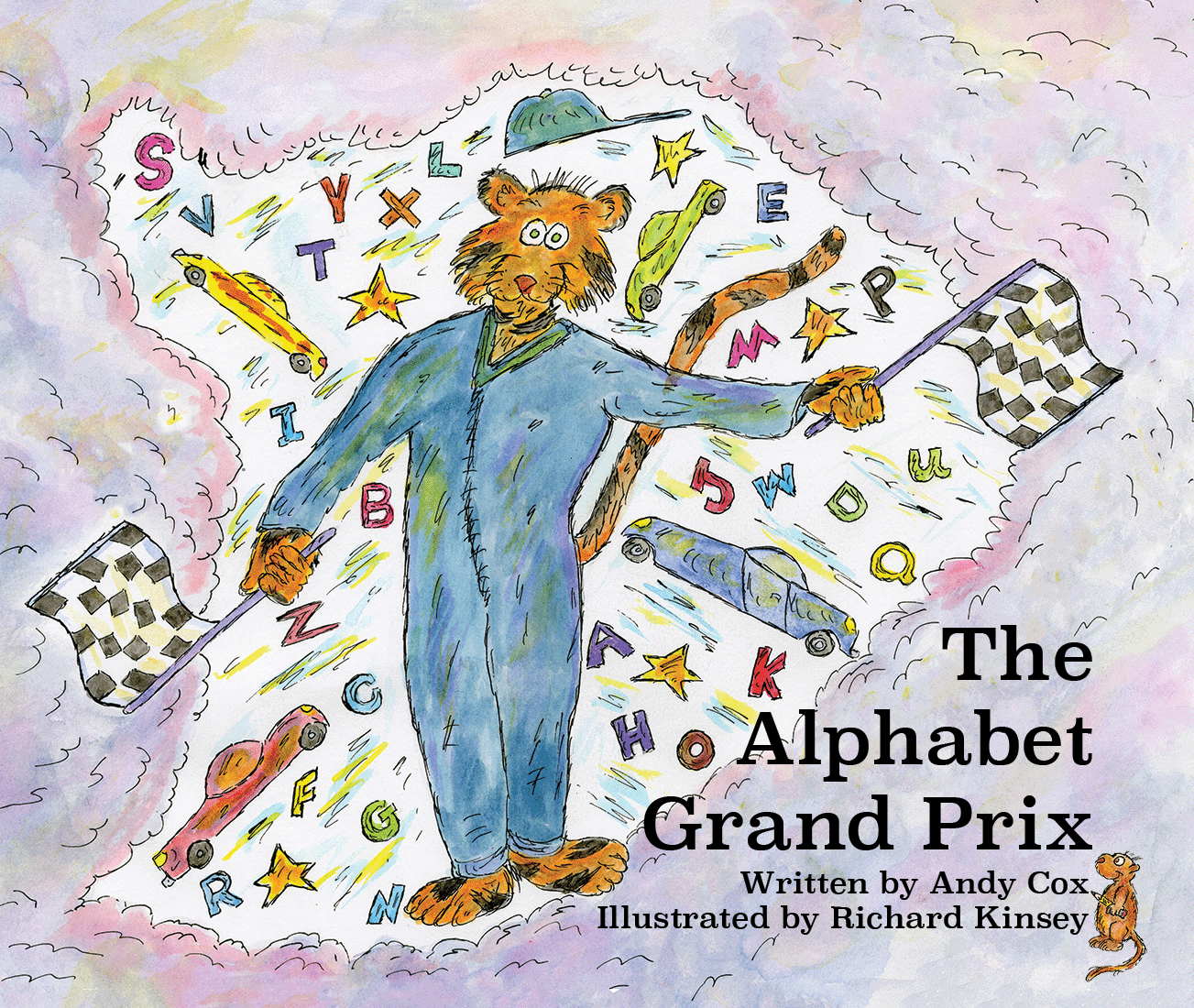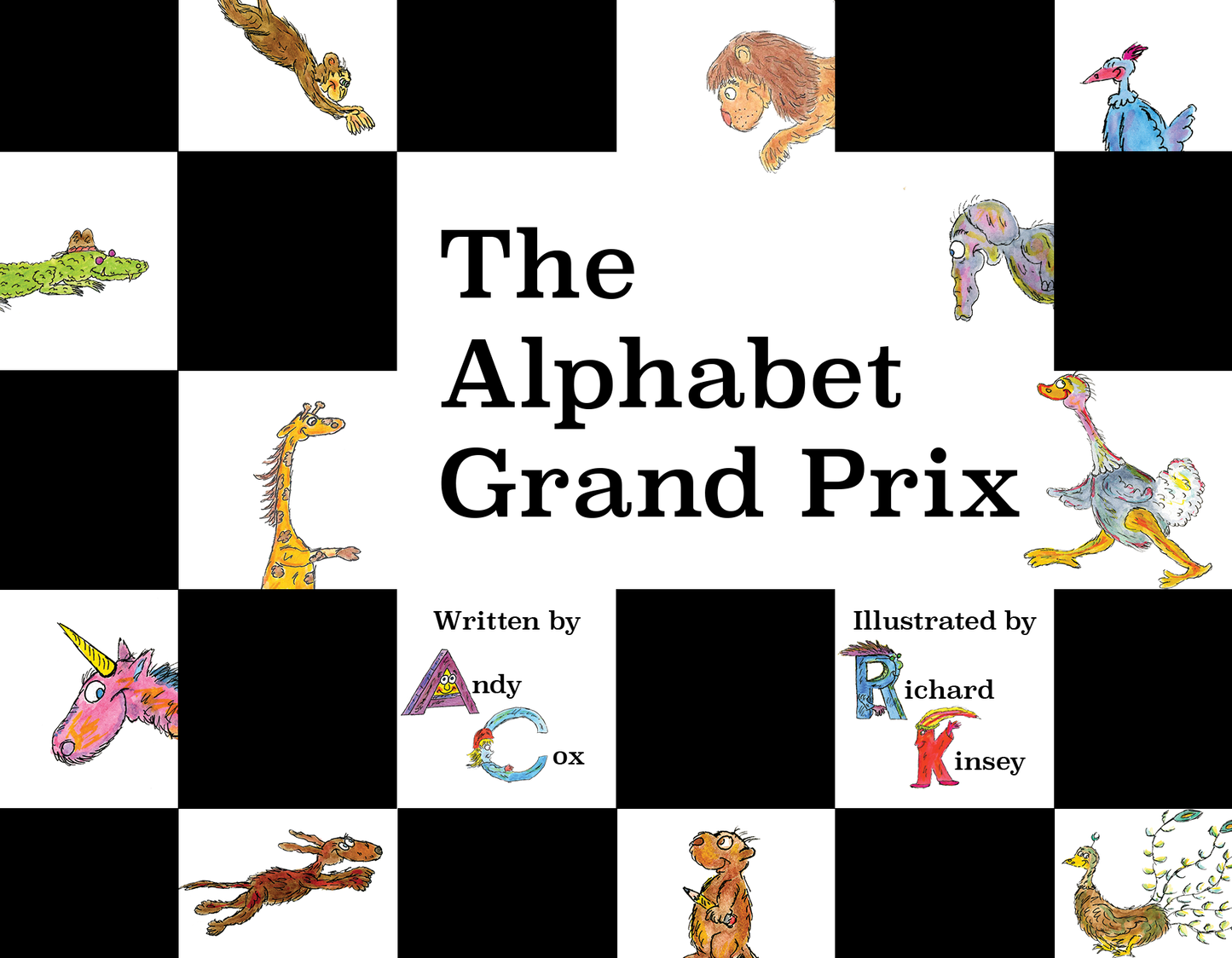 A's Auto accelerates to a sprint, but what about J's jetting Jalopy and R's red-hot Roadster?  
In the Alphabet Grand Prix, all twenty-six letters hop into their respective vehicles to vie for the honor of being the first to make it through the Grand Prix finish line.  This colorful adventure includes animals and autos that perfectly match the personified letters through playful literary techniques.  
Andy Cox's use of rhyme, rhythm, and alliteration pace this picture book alongside Richard Kinsey's detailed and delightful depictions of letters A through Z – with their accompanying autos and animals – in their attempts to out-perform each other over the road.  The Alphabet Grand Prix is a fun teaching tool that helps introduce letters to children while keeping them engaged with vibrant illustrations at the turn of each page.  Young readers will love to follow the stimulating story to discover which competitor will win as the checkered flag crowns the champ.
SHOP LOCAL - For those who prefer in-person
Already Getting Some Love
Critics and readers are acknowledging this Cox-Kinsey collaboration for its keenly-written verse, vividly-drawn characters, and overall ability to teach something to readers that are both too young to hold a book and those who are looking to expand their vocabularies. Readers will love the alliterative, rhyming style and the interesting and detailed illustrations. Follow these characters (and their vehicles and pets) to the finish line to see who will WIN!
Kirkus Reviews: The Alphabet Grand Prix
The Children's Book Review: The Alphabet Grand Prix
See Review